"
You know how life is – full of change and full of surprises.  Our sister Rhoda Eckstadt lived from May 28, 1955 to February 17, 1977.  She was 21 when she died in Honolulu, Hawaii.
Rhoda was a loving, caring and talented young lady.  I always remember how positive she was and how she always thought of others before herself.  She was also very talented in singing and playing guitar.  She is remembered daily by myself, my sisters Roselyn Phare and Denise (Denny) Caldwell, and by our mother Denise Eckstadt.
The reason this is on my mind right now is that when Sunrider Canada told me that I had met the qualifications to attend the wonderful all-expense-paid trip for North American Sunrider Leaders to Honolulu, Hawaii – I looked at the date.
The date of the first day of the Sunrider Leadership Conference in Honolulu, is set for February 17th – which also marks exactly 31 years since my sister's death.  I was living in Hawaii at the time, and Rhoda was visiting me.
At first, I was sad.  Then, with the help of friends and sisters, we realized that this can be turned into a time of celebration of Rhoda's life, and a time of healing for us.  We will go on Wednesday to the area of Waikiki Beach (Ft. de Russy) where her ashes were spread all those years ago.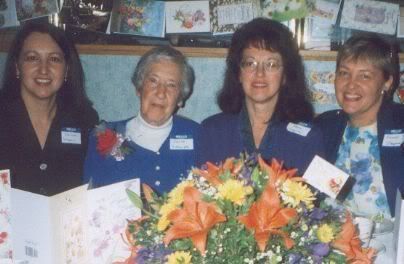 We love you and remember you, Rhoda.
Sister Denny (Denise Caldwell), Mom Denise Eckstadt, sister Roselyn Phare, sister Diana Walker
Please be sure and leave comments (see Comments link above).